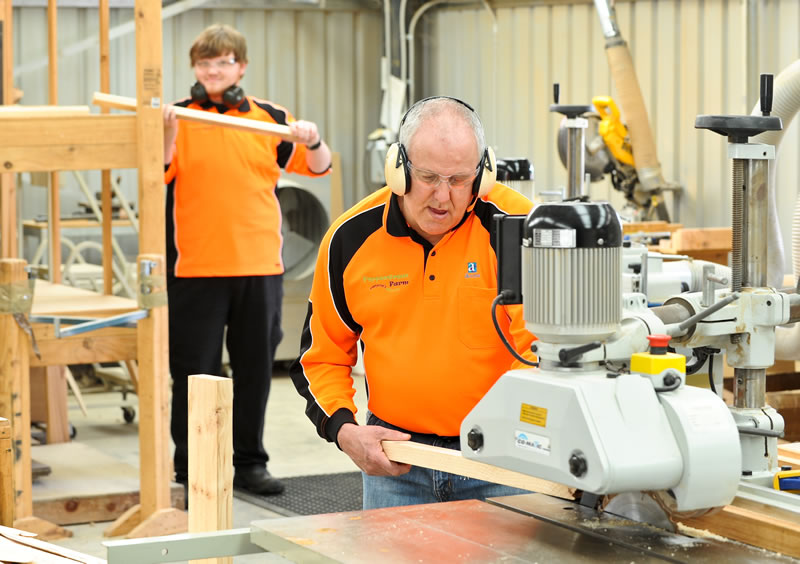 Be a part of our friendly work teams
Whether you are working at Peppergreen Farm, Peppergreen Catering, or with Access Contractors, we will make sure it's a job you like, one that offers opportunities for learning.
We'll also help you create a career plan that matches your interests and skills. Together we'll update your plan each year.
And if you're interested, we'll support you to use our Supported Employment opportunities as a pathway to open employment.
Extra support
If you need help with transport, health or personal challenges, we'll be there for you.
About our social enterprises
We provide work and learning opportunities for people with disability while offering quality services and goods to our communities.
And because we are a not-for-profit organisation, 100% of our profits are reinvested back into our programs.
Find out more about:
How to get started
Contact our Employment Services team